Flexport's mission is to fix the user experience in global trade. We leverage software and industry expertise to provide more visibility and control, along with lower transaction cost and prices. We have developed a global network that is culminating in what we hope will be the new operating system for global trade.

I designed the first major version of Flexport's client, partner, and internal apps as the product design lead. I helped reduce transaction and operational costs by providing greater user agency and control through design. I then built and managed a team of product, communication, research, and UI system designers.
I cannot show the majority of work I did at Flexport because of proprietary concerns. Below is a sample of some of the projects I directly worked on while leading design at Flexport.
---
Jumpstarting User Research
User research is crucial at Flexport because of the complex workflows of the many user types that must be accommodated to make the system work. One of the first things I did at Flexport was to get out of the building and interview clients.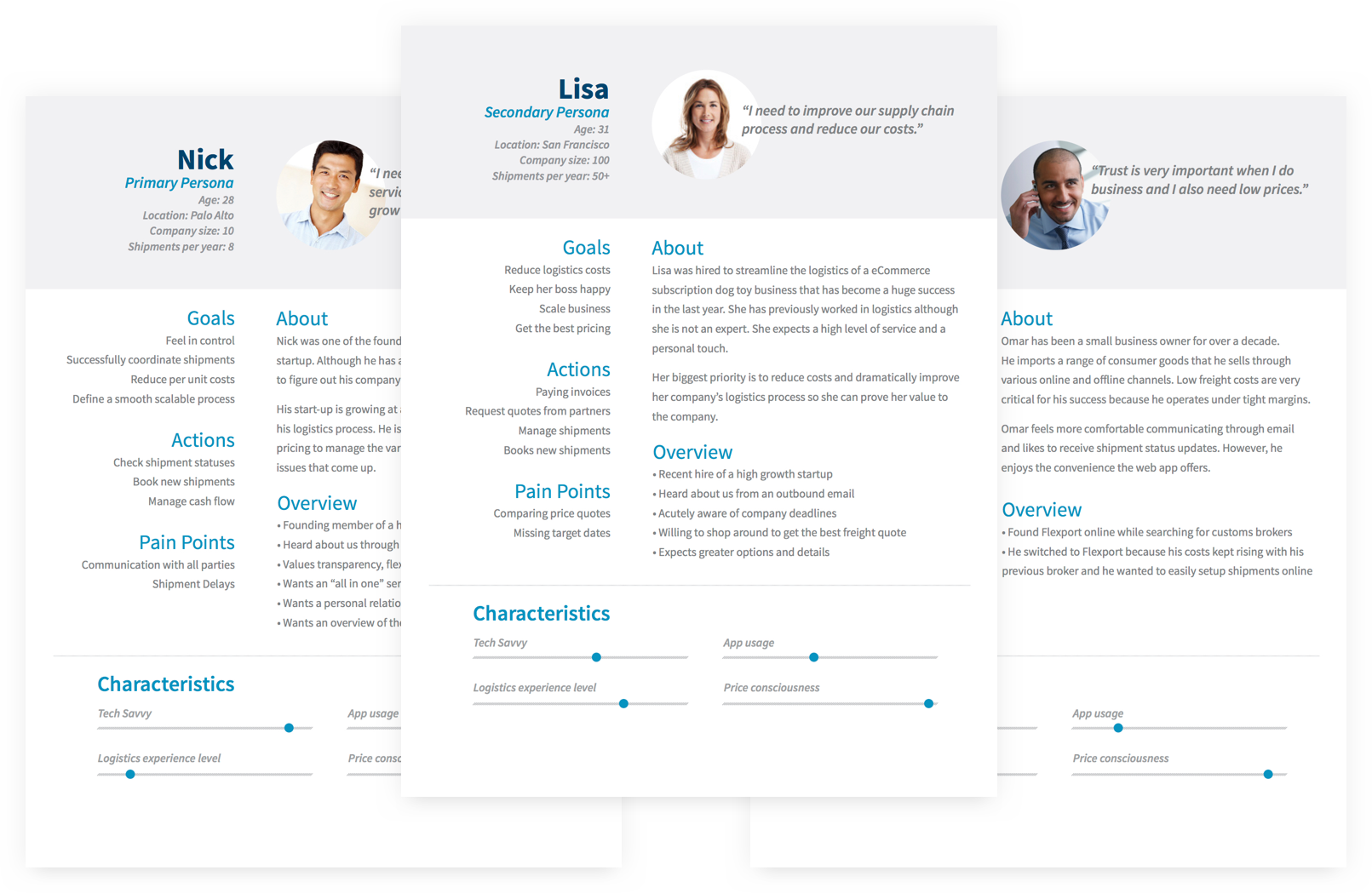 I conducted countless user research sessions to derive product insights, employing: user interviews, contextual inquiry, persona development, card sorting, etc.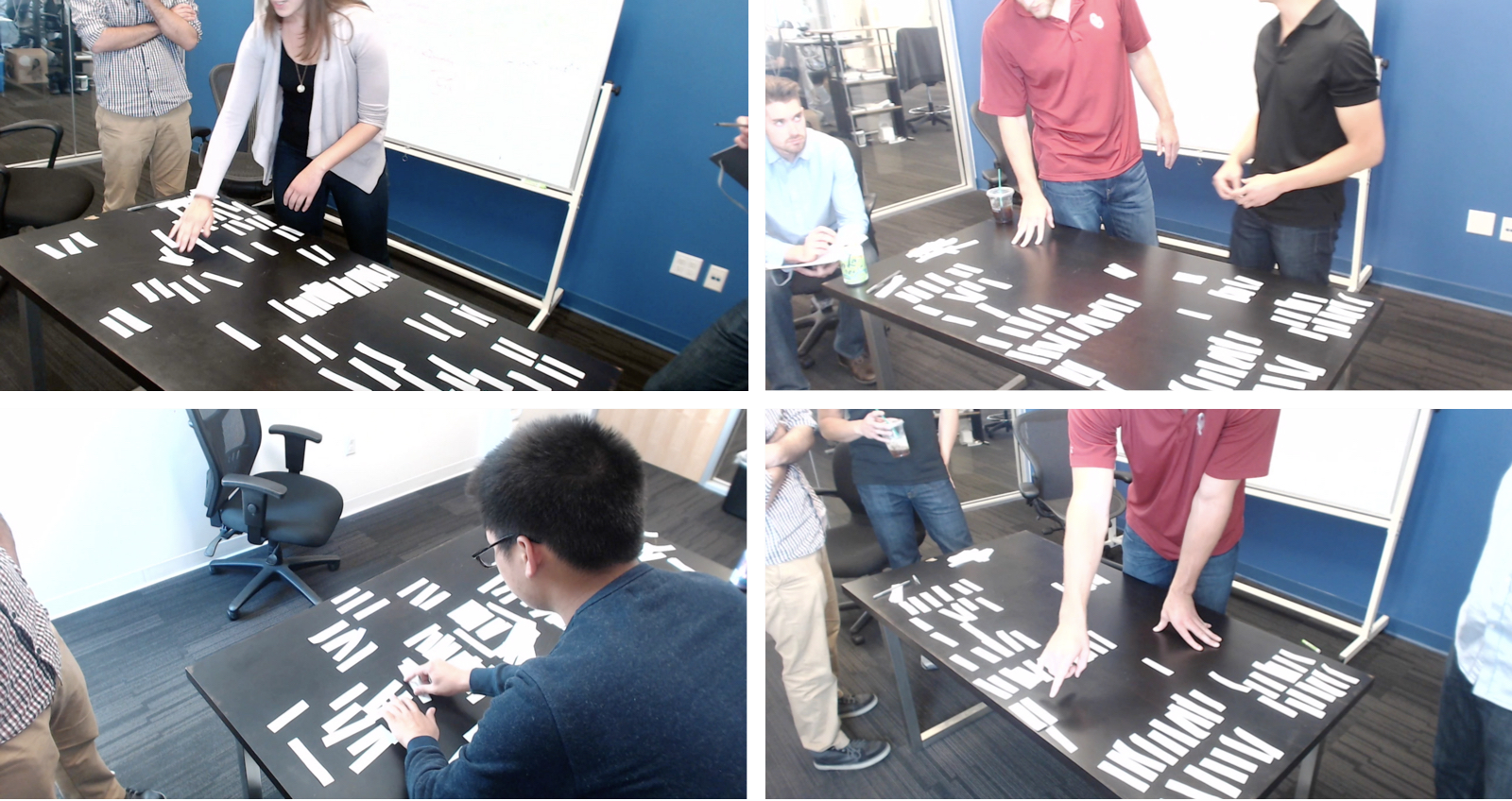 One of my biggest insights from interviewing and observing the many people that comprise international logistics was that no one knows it all. Each knowledge worker has a depth of subject matter expertise and knows enough about adjacent roles to get their job done. This insight drove the product design architecture of our system, connecting the dots between each user type.
Flexport is now privileged to have a dedicated user researcher who helps each product designer spearhead research.
---
Compliance Onboarding
International logistics entails stringent regulatory compliance. Each new client needs to provide many details, documents, and verifications before Flexport is allowed to serve them. The process is painful, which made me excited to design it from the ground up.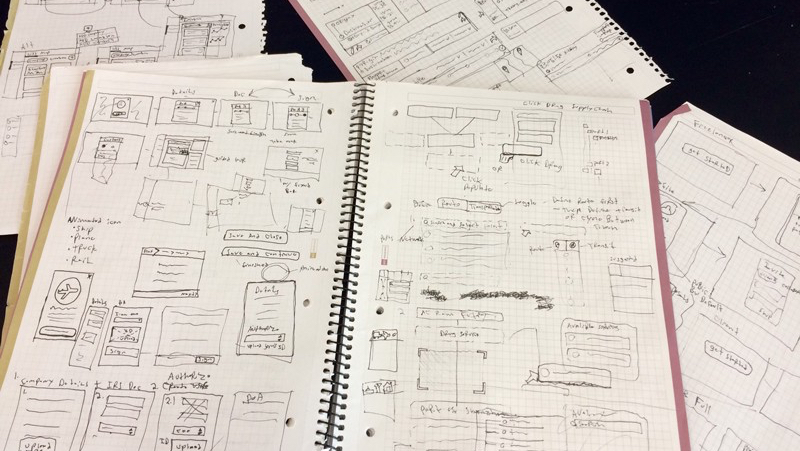 I started the project by reviewing all the known requirements with my product manager. We agreed on business and user goals and began examining the common onboarding issues. I started to sketch ideas, while my product manager further defined all the exceptions and unknowns.