I designed the first major version of Flexport's client, partner, and internal apps as the product design lead. I helped reduce transaction and operational costs by providing greater user agency and control through design. I then built and managed a team of product, communication, research, and UI system designers.
I cannot show the majority of work I did at Flexport because of proprietary concerns. Below is a sample of some of the projects I directly worked on while leading design at Flexport.
---
Jumpstarting User Research
User research is crucial at Flexport because of the complex workflows of the many user types that must be accommodated to make the system work. One of the first things I did at Flexport was to get out of the building and interview clients.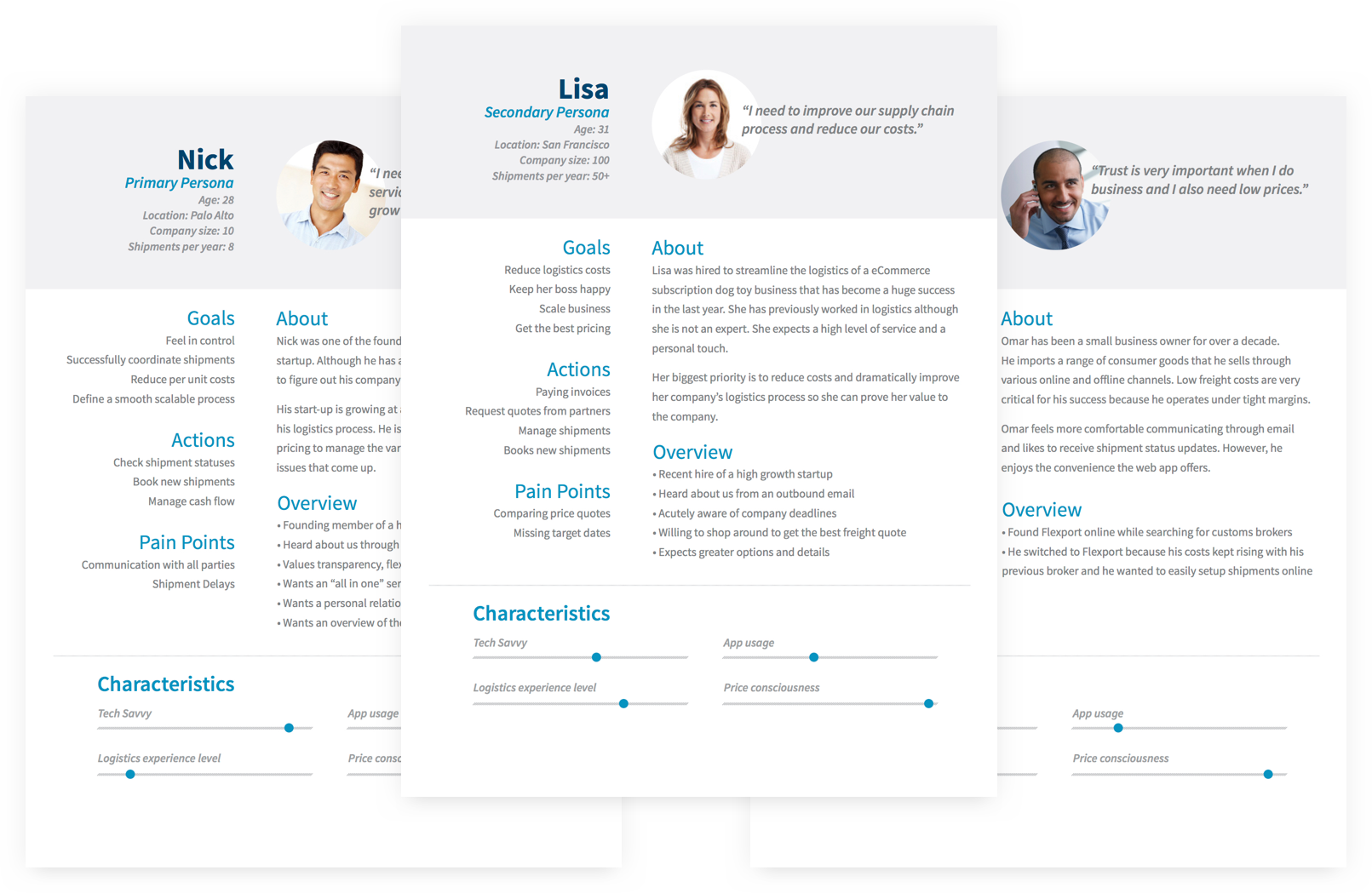 I conducted countless user research sessions to derive product insights, employing: user interviews, contextual inquiry and analysis, persona development, card sorting, etc.