We then began the development process. I coded the basic front-end based on my designs using HTML5/CSS3. Cody then chopped it up and implemented it in React with a Rails backend.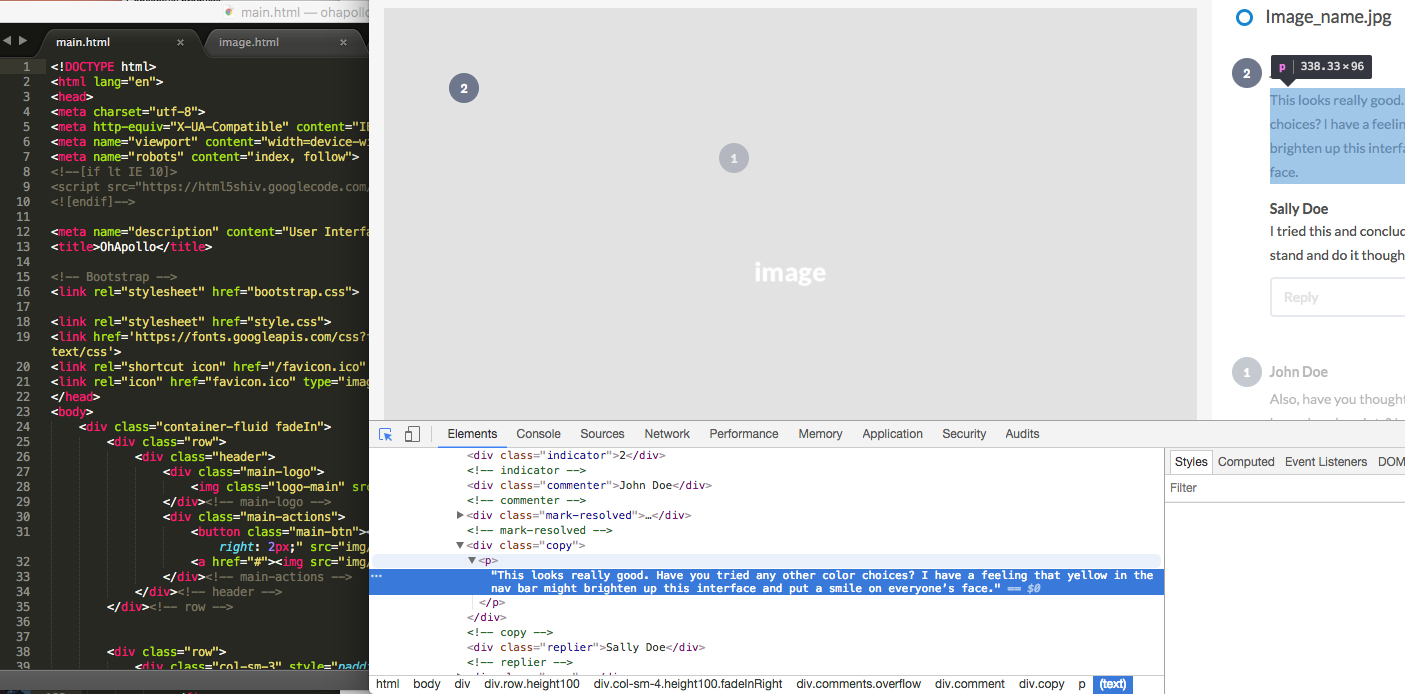 After learning the basics of React, I began to push simple tweaks as Cody did the more complicated scripting.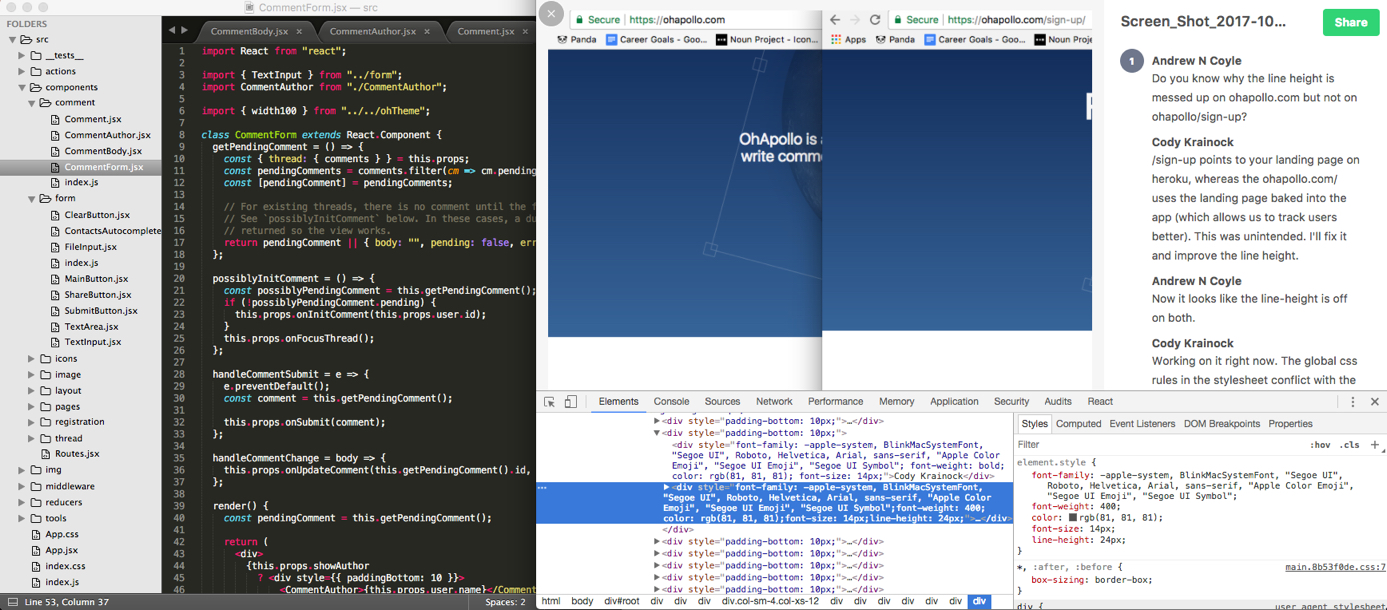 We tested the product for weeks with a small group of users and hammered out the kinks. We then started to invite more designers to use it and provide feedback. I conducted many usability studies and reviewed data. These studies helped uncover the many usability issues and bugs that took away from the user experience. One of the most significant insights was that the share function was critical to the usage of the app. If users didn't share work and receive feedback, their retention was unlikely. This insight drove us to make sharing as simple as possible by allowing non-authenticated users to provide comments.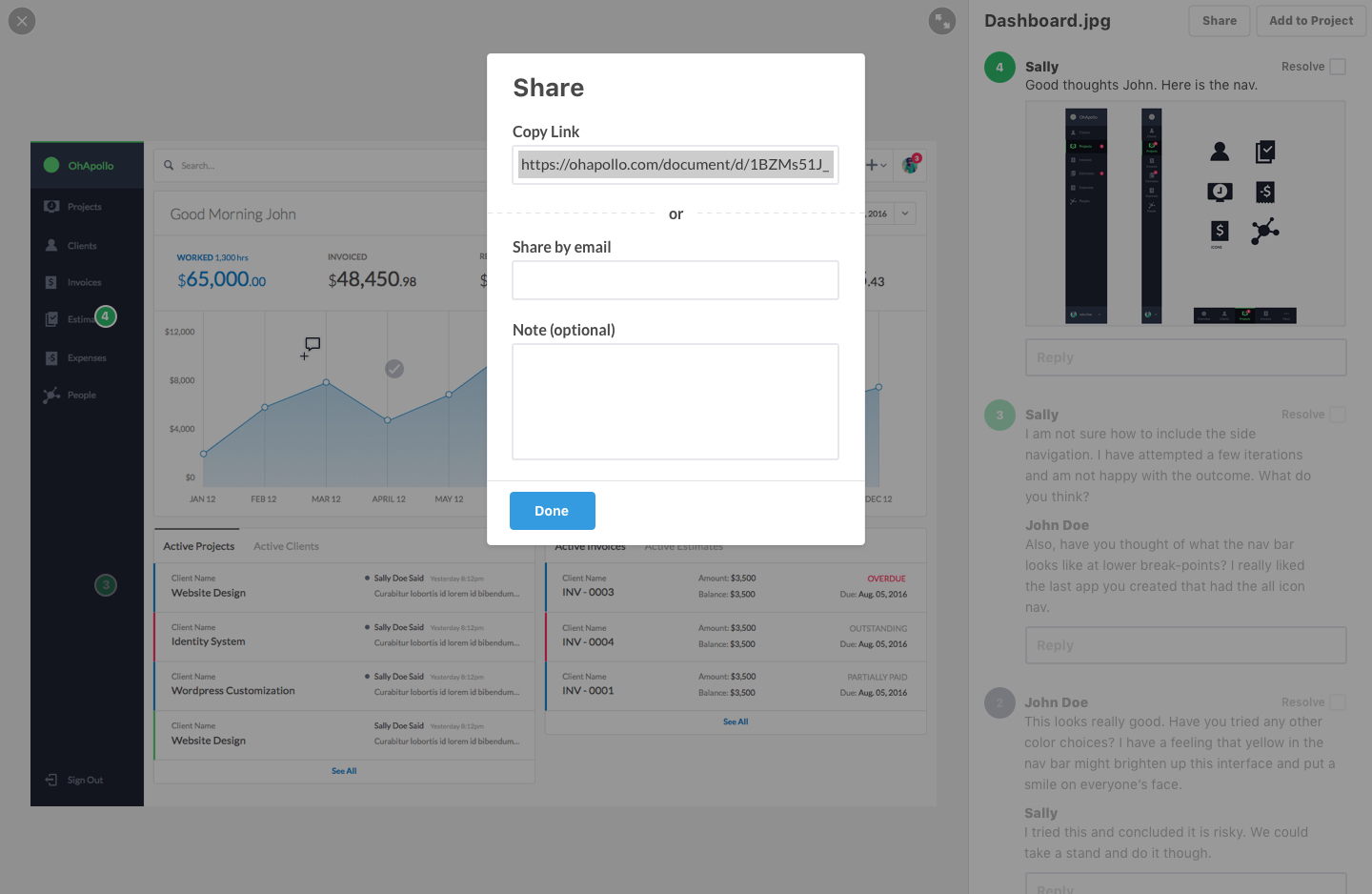 I continued to refine interaction details while simultaneously working with Cody to implement the app in small batches.